EV Charging Stations in Stoke on Trent
Making the decision to purchase an electric car or other electric vehicle is a fantastic choice to make, and the benefits of doing so are undeniable. We are not just referring to the quiet and comfortable drive you get with many electric vehicles and the reduced refilling costs, but the wider benefits that are important for all of us such as reducing localised pollution and increasing air quality.
Another great benefit that you will enjoy is the flexibility to charge your car at home, whenever it is convenient for you. This is where the experts at Orbis Engineering step in. We have a wealth of experience when it comes to supporting those doing their bit for the planet, and specialise in installing EV charging stations in Stoke on Trent and Staffordshire.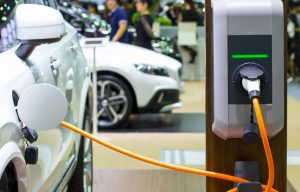 There are plenty of reasons to opt for an EV charger installation at your home or other premises in Stoke on Trent; the main reason being that while the number of electric cars on the road is increasing, they are still a relatively new technology and it can be really tricky to find conveniently placed EV charging stations in Stoke on Trent and the surrounding areas.
We feel strongly that professional installations of EV charging stations in Stoke on Trent for the home are the best way to facilitate your ownership of an electric car – giving you ultimate flexibility to charge whenever suits you best. As well as installing EV charging stations in Stoke on Trent at private homes and residences, we also specialise in fitting them in commercial and industrial settings, and have worked with many commercial premises such as shopping centres, offices, hotels, and more.
Convenient EV Charging Stations in Stoke on Trent for all Purposes, Commercial and Domestic
If you own electric vehicles, you are more than likely aware of the Office for Low Emission Vehicles (OLEV) grant. This government scheme has been an absolute boon to electric vehicle owners in the UK; in real terms, it has allowed us to claim back up to 75% of the cost of installation for our qualifying customers; this makes it even more convenient to own an electric vehicle!
For our commercial and industrial installations of EV charging stations in Stoke on Trent, we use Rolec chargers. Over the years, we have found these to be the most effective and high quality EV chargers available commercially; they are extremely tough and long-lasting, and are resistant to all kinds of general damage including bumps and scrapes, and are incredibly weather resistant. We offer both tethered and untethered options, and can provide you with pay-to-charge pumps which are incredibly straightforward to use.
Rolec also supply the ideal models for installations of domestic EV charging stations in Stoke on Trent. Their domestic chargers, such as the ever-popular WallPod, offer the perfect balance between cost and quality, and we're proud to be their number one installer in the UK. There are over 40 different types available, each with its benefits, but if you're not sure which one you will need, just fill in our enquiry form and we will advise you.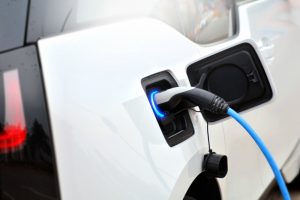 Contact Us to Discuss Your Requirements for EV Charging Stations in Stoke on Trent
Whether you need EV charging stations in Stoke on Trent for your home, business, organisation premises, or another setting, we can help! Our team is on hand to talk your requirements over with you, and help you make your choice on which charger is right for your personal or professional needs, so get in touch. Orbis Engineering is NICEIC accredited, and we can carry out a range of electrical services such as inspections and testing, and repairs and maintenance; find out more today.