EV Charging Stations in Stafford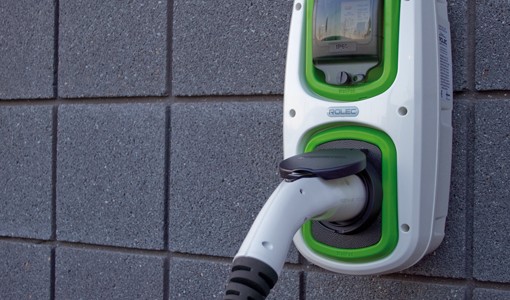 As the number of electric cars on British roads continues to increase, the need for EV charging stations in Stafford and surrounding areas is also increasing. In fact, according to Auto Express, electric vehicle ownership in the UK has increased from just 2,254 vehicles in 2012, to an impressive 85,983 in 2016. The figures speak for themselves but the only problem with the environmentally friendly transport alternative is that the number of EV charging stations in public spaces is still relatively low. To date, there are only around 11,736 EV charging stations in 4,243 locations nationwide.
At Orbis Engineering Services Ltd, we are specialist EV charging station installers and are accredited by the OLEV Grant (the Office of Low Emission Vehicles). We understand the growing need for more public and home EV charging stations completely and can provide Rolec EV charging stations in Stafford and surrounding areas at a competitive price.
Professional EV Charging Stations in Stafford
Here at Orbis Engineering, we are not at all surprised by the recent increase in popularity of electric cars and the need for more EV Charging stations in Stafford. Environmentally friendly and easy to charge overnight, electrical vehicles are hugely convenient.
With our industry knowledge and our vast experience as an EV charging installer, we can provide EV charging stations in Stafford and surrounding areas for homeowners and public sectors. More specifically we can provide the following:
Public Facing Charging Points
We specialise specifically in installing Rolec EV charging stations which are designed to cater for all electric vehicle types. With Rolec EV charging stations in Stafford, you are guaranteed a cost-effective, high quality and reliable product.
Get in Touch for EV Charging Stations in Stafford Today
Our installers deliver a professional and friendly service and work to only the highest standards to ensure that your Rolec EV charging station keeps your vehicle running smoothly for many, many years. If you are interested in using our services as an EV Charging Installer, please do not hesitate to get in touch today! A member of our friendly and expert team will be more than happy to help and will answer any questions that you may have. You can also submit an online installation enquiry form here.