Electrical Installation in Wolverhampton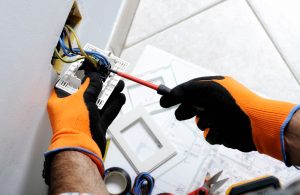 Wondering where to go for OLEV, OZEV electrical installation in Wolverhampton? Orbis Engineering Services Ltd offer a variety of electrical services, and we can cater for all types of projects no matter the size.
With so much experience and expertise behind us, our dedicated team of electricians are training to the highest standards and are NICEIC Approved to ensure you get a service that's professional, safe, and reliable. By choosing us for your electrical installation, you're guaranteed to get a quick service using the best procedures and quality materials.
The Top Choice for Electrical Installation in Wolverhampton
With so many areas involved with electrical installation in Wolverhampton, we can supply to all commercial, industrial, and domestic sectors due to our diverse range of skills… Some of our recent projects include light fittings, fire safety alarms, and pumping systems in restaurants, offices, shops, and much more!
To ensure that you are completely happy with your experience with us, we also carry out any electrical testing and maintenance to check if appliances are running correctly and safely. Alongside this, we can also complete domestic work such as re-wiring and lighting all for a competitive price that you simply won't find anywhere else…
If you require any specialist electrical installation in Wolverhampton such as OLEV/OZEV approved electric car chargers, at Orbis Engineering, we can offer sound professional advice on all your electric car charger needs.
Talk to Us About Electrical Installation in Wolverhampton
If you have any further questions you would like to ask us regarding electrical installation in Wolverhampton, please do not hesitate to get in touch!
Just by having a short chat with us, we can advise you on your best options and get the process started quickly… Even though we are based in Stafford, we are willing to travel to Wolverhampton, Staffordshire, Stoke-on-Trent, and surrounding areas.