NICEIC Approved Installer of Electric Car Chargers in Staffordshire
Orbis Engineering Services Ltd is a reliable and professional Midlands based electrical contractor who specialises in all types of domestic, industrial and commercial electrical services. With over 15 years experience working within the electrical contractor industry, we have built up a wealth of knowledge and experience which has quickly seen us become one of Stafford's leading electrical contractors. In fact, we are an NICEIC Approved Electrical Installer which regularly undertakes design, installation, commissioning and maintenance projects across Stafford and surrounding areas, and specialises in providing you with an electric car charger in Staffordshire.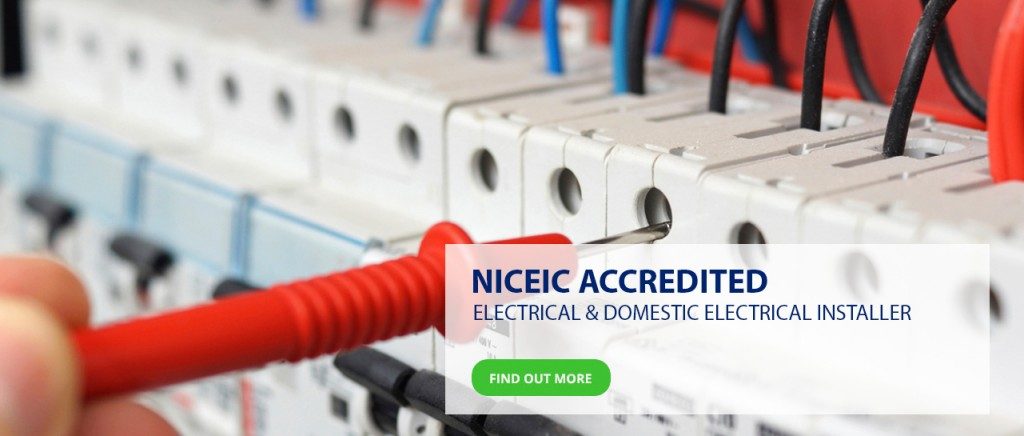 A Commercial or Domestic Electric Car Charger in Staffordshire Installed by Us.
Here at Orbis Engineering Services, we are extremely proud to be an NICEIC Approved Electrical Installer. NICEIC is the UK's leading voluntary regulatory body for the electrical contracting industry. It has been assessing the electrical competence of electricians for nearly sixty years and currently maintains a roll of over 26,000 registered contractors. NICEIC has developed a strong reputation amongst consumers, specifiers of work and the industry for being a leading body which promotes safety, integrity and technical excellence. For these reasons, we are very proud to be NICEIC accredited and show this consistently through our services. No matter how big or small your project, be it domestic, commercial or industrial, we guarantee you the safest, most reliable and most professional service in Stafford.
Do You Need an NICEIC Installer to Provide an Electric Car Charger in Staffordshire?
As one of Stafford's leading NICEIC Approved Electrical Installers, you can rest assured that by choosing Orbis Engineering, you will be choosing an electrical contractor that you can trust completely. We pride ourselves on delivering an exceptional level of service no matter what the project and safety is our number one priority. If you are looking for an electrical contractor in Stafford then we offer a range of services including electrical and domestic installations, design, maintenance and repairs, EV charging installations to provide you with an electric car charger in Staffordshire, and much more! For more information about any of our services or for expert advice, please do not hesitate to get in touch.