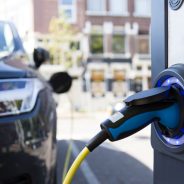 EV Charging Stations for Stoke on Trent will soon become a regular sight, as the popularity of electric cars increases. Orbis Engineering are one of a few select companies accredited by the OLEV Grant (the Office of Low Emission Vehicles), meaning we have access to Electrical Vehicle Home-charge funding schemes. For eligible customers, we can claim up to 75% of the installation cost!
We are now more environmentally conscious than ever before, with the use of EV's being one of the best ways to lower harmful fuel emissions.
The demand for electric cars continues to grow, with the latest statistics showing that electric and hybrid vehicles sales up 26% in the past 12 months.
Come Home to EV Charging Stations for Stoke on Trent
It's not just commercial properties where our team from Orbis Engineering can fit EV Charging Stations for Stoke on Trent; you can have one installed at your home!
If you have a job that requires a lot of travel, having an EV charger at home means you can re-charge your battery overnight, meaning you are ready to get back on the road first thing the next morning.
Once you're home, it takes seconds to plug in your vehicle, with various sizes of charger available that can have you fully charged in between 4 hours and 12 hours.
Become the Latest Home of EV Charging Stations for Stoke on Trent
Orbis Engineering has a team of highly skilled engineers who can install your EV Charging Stations for Stoke on Trent and the surrounding areas.
We are based just down the road in Stafford and well equipped to handle installations at commercial, public areas and at a customers' own homes, so please get in touch if you'd like to know more. Our friendly and knowledgeable experts will be able to answer any questions you may have.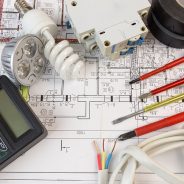 Electrical installation in Stafford experts Orbis Engineering can help you with adding power sources such as exterior sockets onto your home.
If one of your New Year's resolutions is to spend more time on your garden, then having exterior sockets are ideal to run electrical garden equipment such as a lawnmower, hedge trimmer or power tools.
This is also a good safety measure, as you won't have to plug this equipment into a socket inside your home and risk you or any of your family tripping over it.
The Orbis Engineering team make electrical installation in Stafford easy, using our years of experience in electrical contracting.
Rewiring Your Electrical Installation in Stafford
You may not know when parts of your home require rewiring, so we've listed some tell tale signs below, so you know when to get in touch with our team.
● If a property hasn't been rewired in 25-30 years, then it will more than likely need to be upgraded
● When you plan any remodelling work that is classed as a material alteration according to Building Regulations, then rewiring will be required, even if quite minor
● Extending your home or converting an attic or garage will need new wiring which must comply with the Government's Electrical Safety: Part P document
● When extending your property, Building Regulations may dictate that energy efficiency requirements need to be met on items such as central heating controls meaning rewiring will be needed
Talk to Us About Your Electrical Installation in Stafford
Orbis Engineering bring over 15 years experience in the electrical contracting industry, meaning we have dealt with most kinds of electrical installations, including the aforementioned external power sockets and any rewiring work.
Get in touch with our friendly team today to discuss your electrical installation in Stafford, and we can share our wide range of knowledge and recommend the best service for you.