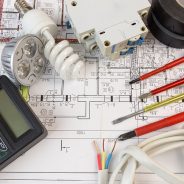 As the leading team for electrical installation in Stafford, we at Orbis Engineering pride ourselves on offering solutions for public, industrial and commercial sectors.
A recent survey from Electrical Safety First showed that during a calendar year when 2.5 million residential sales were made, that only 37% of buyers had their electrics checked before buying.
One in five believed that electrical checks were in their recommended home survey report and just under half unaware that checks were needed at all.
With this in mind, if your new home requires any electrical testing or installation work you can get in touch with Orbis Engineering for a quote.
Electrical Installation in Stafford You Can Trust
Being leaders in electrical installation in Stafford, Orbis Engineering are a CHAS accredited company as well as being a NICEIC approved electrical installer.
Since 1998 the NICEIC certification has provided industry recognised assessments to the building services sector, making sure all companies provide the highest level of service.
Three Ways We Provide Top Quality Electrical Installation in Stafford
Working on electrical installation in Stafford requires a team with expert knowledge and competency. Three aspects that ensure a thorough, professional and successful project are:
Planning – To carry out electrical installations, it's important we set out your plan to make the job run as efficiently as possible.
Competence – We ensure that all of our staff are trained to the optimum level so they can provide the very best electrical installation in Stafford.
Equipment – Our team are equipped with the latest technology to diagnose faults and ensure that the project functions fully before we hand over.
Get in Touch with the Electrical Installation in Stafford Specialists
Bringing 15 years of experience to electrical installation in Stafford, Orbis Engineering are the only team you need to help with your public, industrial or commercial property.
Contact us today and speak to one of our highly knowledgeable and experienced team who will be more than happy to help.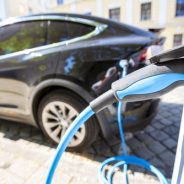 Over the last half a decade, the number of electric cars and subsequently electric car chargers has dramatically risen. Plug-in cars have increased from 3,500 in 2013 to around 178,000 by the end of September 2018. Electric vehicles make up around 2.4% of all new cars sold in the UK. There are 120 models of electric vehicles in the UK, with each requiring a specific charging type, connector and speed. At Orbis Engineering we've put together a helpful guide to where motorists can find electric car chargers in the UK.
Electric Car Chargers in the UK
Public: There are a number of public electric car chargers and networks throughout the UK. Public chargers provide additional support for motorists to extend the charge on longer journeys. Most public locations will offer the choice of either slow, fast and rapid. Locations of public chargers include motorway service stations, supermarkets, shopping centres, car parks and more.
Home: Domestic electric car chargers are the most common, convenient and cost-effective form of charging your vehicle. Typically, home chargers are either 3kW (slow) or 7kW (fast). Faster charging stations take half the time but cost more than slower charging stations. As an incentive for buyers, home charging points qualify for the EV Homecharging scheme which gives you money back off an installed station.
Work: Companies with a workplace electric car charger offers employees and visitors a chance to charge their vehicles. As the vehicle is stationary for most of the day, workplace chargers are just as effective as a domestic charger. Like the Homecharging Scheme, the government offers organisations financial support for installations.
Speak to Orbis for Electric Car Chargers
As there are a huge number of electric vehicles on the road, each vehicle requires its own set up for charging. Different models charge at different speeds. If you would like to know more about our electric car chargers, get in touch with the Orbis Engineering team today.