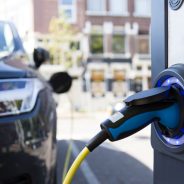 EV Charging Stations for Stoke on Trent will soon become a regular sight, as the popularity of electric cars increases. Orbis Engineering are one of a few select companies accredited by the OLEV Grant (the Office of Low Emission Vehicles), meaning we have access to Electrical Vehicle Home-charge funding schemes. For eligible customers, we can claim up to 75% of the installation cost!
We are now more environmentally conscious than ever before, with the use of EV's being one of the best ways to lower harmful fuel emissions.
The demand for electric cars continues to grow, with the latest statistics showing that electric and hybrid vehicles sales up 26% in the past 12 months.
Come Home to EV Charging Stations for Stoke on Trent
It's not just commercial properties where our team from Orbis Engineering can fit EV Charging Stations for Stoke on Trent; you can have one installed at your home!
If you have a job that requires a lot of travel, having an EV charger at home means you can re-charge your battery overnight, meaning you are ready to get back on the road first thing the next morning.
Once you're home, it takes seconds to plug in your vehicle, with various sizes of charger available that can have you fully charged in between 4 hours and 12 hours.
Become the Latest Home of EV Charging Stations for Stoke on Trent
Orbis Engineering has a team of highly skilled engineers who can install your EV Charging Stations for Stoke on Trent and the surrounding areas.
We are based just down the road in Stafford and well equipped to handle installations at commercial, public areas and at a customers' own homes, so please get in touch if you'd like to know more. Our friendly and knowledgeable experts will be able to answer any questions you may have.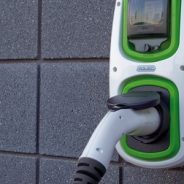 Buying an electric car charger in Wolverhampton doesn't have to be a daunting task. The Orbis Engineering team are fully prepared for this revolution on our roads and are here with advice and suitable charging facilities.
Reasons Why an Electric  Car Charger in Wolverhampton is the Future
No more petrol stations – The beauty of your own electric car charger in Wolverhampton, is the fact you won't need to queue up for petrol again. This in turn could save you money on fuel for the visits as well as impulse snack purchases!
Overnight charging – With an electric car charger in Wolverhampton you will be able to charge your car overnight, another vital time saver
Save on service costs – Driving an electric car means being able to avoid oil changes, cooling system flushes, transmission servicing, replacing air filters, spark plugs and drive belts
Quick and silent – an electric motor produces 100% of its available torque instantly, meaning there's no exhaust noise pollution with power reaching the wheels immediately to make for a smooth and fast acceleration
Zero emissions – One of the main appeals of the electric car, is the fact it produces zero emissions unlike petrol and diesel cars; making it the eco-friendly driving option
Orbis Engineering is an OLEV (Office for Low Emission Vehicles) approved installer, making us one of the leading charge point manufacturers in the entire UK. Each electric car charger in Wolverhampton we sell is specifically designed to cater for all types of EV charging.
We don't just stick to home installations either, with our highly skilled team also offering installations at commercial premises including shopping centres, restaurants, airports and train stations, hotels and offices to name a few.
Get in Touch to Find Out More About an Electric Car Charger in Wolverhampton
Our team of specialists bring 15 years of experience in the electrical contracting industry as well as the most up to date knowledge you need to know about an electric car charger in Wolverhampton.
Contact Orbis Engineering to find out more about our electric car charger in Wolverhampton range and speak to one of our friendly team who will be more than happy to help.